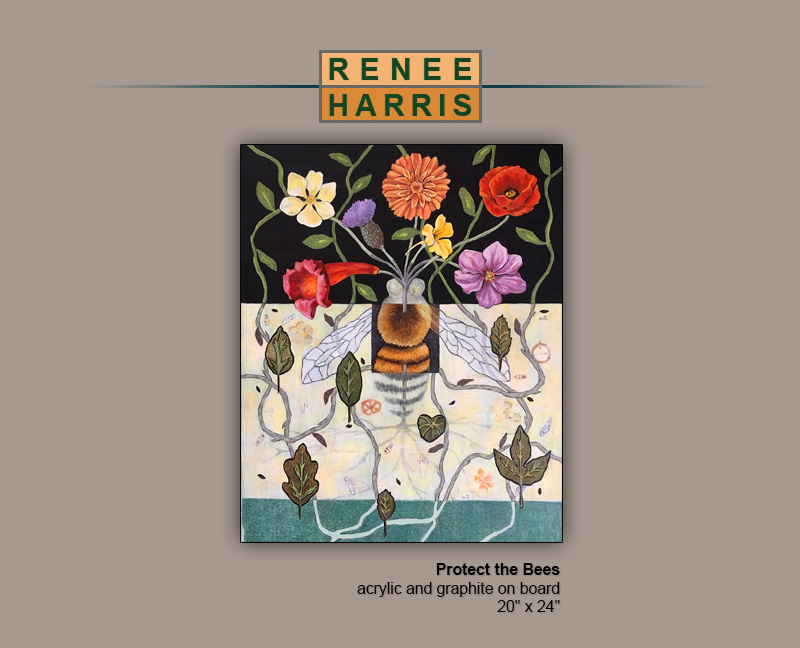 Check back soon! My site will be undergoing frequent updates.
________________________________________________________________

2 0 1 9 I T I N E R A R Y
January 26, 2019
Renee will have a presentation of
prints completed during her 2018
Tiger Lily Press Residency after the annual meeting.
Tiger Lily Press Studio
tigerlilypress.org
May 3 - June 3 2019
Mind Garden
group exhibition
Caza Sikes Gallery
Cincinnati, Ohio
cazasikes.com
August 3 - September 14 2019
Tiger Lily Press 40th Anniversary
Kennedy Heights Arts Center
Cincinnati, Ohio
more info to come
kennedyheights.org
________________________________________________________________

2 0 1 8 I T I N E R A R Y
March 15, 2018
Dialogue with Artists:
One on One
Renee Harris and Carolyn Mazloomi
Mary R. Schiff Library
Cincinnati Art Museum

April 20, 2018 - mid June, 2018
Renew: Reveal
opening to be announced
YWCA Women's Art Gallery
YWCA Downtown Cincinnati, Ohio
ywcacincinnati.org
Renee Harris received Tiger Lily Press 2018 Artist in Residence
Tiger Lily Press Printmaking Studio
Cincinnati, Ohio
tigerlilypress.org
September 29, 2018
Marketbleu Show
5:00 - 10:00pm
The Contemporary Art Center
44E. 6th Street
Cincinnati, Ohio 45202
marketbleu.com
November 17, 2018
Studio Collection Holiday Sale
10am - 4pm
Harmony Lodge
Cincinnati, Ohio
harmonylodge.com/studiocollection
Follow us on Facebook


Purchasing the Artwork
The pieces shown on my website are examples of my style and
direction in using various fiber materials and techniques. If you
are interested in purchasing an available piece or commissioning
me for other works, please feel free to contact me.

Photography Credit: Jay Bachemin
Webmaster: Aaron Golder
© 2005-2019 - Renee Harris
All images on this site are protected by copyright law and no image may be reproduced
in whole or in part without the express written permission of the artist and/or web designer.